Cotton Candy Quilt Shop is an online fabric store with a growing assortment of quality quilting fabrics from Moda, Quilting Treasures, Riley Blake and more.

My store is located at 8021 Crown Ridge Blvd, Arlington, WA.
We are open to the public the 1st Saturday of each month from
​10 a.m. to 2 p.m.
You may also visit in the evening by calling ahead.
For more information call: 425-327-2189.



---

About
Cotton Candy Quilt Shop


Candy for the quilter's eye! My online quilt shop offers the "sweetest" selection of cotton quilting fabrics to make your quilts unique and simply adorable. Click on the "shop online" fabric store link to see wonderful 1930s reproduction fabrics, flannels, cotton solids and prints. I offer fabric from Benartex, Moda, Michael Miller and more.

Have you ever walked into a quaint little quilt shop and wished you could just live there? The little fat quarters nap in their own little cubbies and the bolts stand neatly at attention, beckoning you to come closer. There are antique sewing machines and jars of wooden spools and old buttons. I love touching the fabric, and, oh, the scent of that Butterscotch and Roses. Can't you just smell it now?

My name is Rebecca Baize. I grew up in the Pacific Northwest, enjoying the ocean and the luscious green backdrop of forests and mountains. I've been a seamstress most of my life, making anything from purses to prom dresses. I love to make quilts, and I love, love, love fabric. If you saw my stash, you might think I have a fabric obsession. I can't seem to quit buying gorgeous pieces of fabric and dreaming of what it can become. I'm still learning to use my long-arm quilting machine, but improving daily, going beyond mere stippling, and doodling fancy leaves and swirls, and, yes, feathers of all things.

I love how a fabric's vibrant and soothing colors, its texture, its art, can create endless possibilities. I adore the 1930s reproduction fabric, novelty retro fabric, baby flannels, and most of all, paisley. So, what better way to get to shop and explore and share my love of fabric with others. I hope you enjoy my fabric selections.



---

1930s Reproduction Fabric

"Walk in the Park," with little Scottie dogs and coordinating floral fabrics are perfect for making those old-fashioned quilt blocks like Grandmothers Garden, Dresden Plate, and Double Wedding Ring.
If you've gone a little shabby chic, 1930s Reproduction fabrics will look fantastic as curtains or aprons for your kitchen.Click HERE to see more.

---

Roses and Florals

​I offer a growing selection of gorgeous Roses and other Florals. These are sold by the half yard, but order as much as you like and it will come in one continuous piece. These are perfect for home décor and quilting. The item shown is from the Simply Chic collection from Benartex Fabrics .

Click HERE to see more.

---

Novelty Fabric


"Coffee Grind"
from Quilting Treasures!
Looking for other fun fabric?
Take a look in the fat quarters and half yard sections for adorable novelty and children's prints. These are perfect for baby quilts, bedroom decorating, and other fun projects.Click HERE to see more.

---

Holiday Fabric


​Decorating for the holidays? Find Halloween fabric and Christmas fabric in the holiday fabric section.Click HERE to see more.

---

Pretty Pre-cuts

​Quilting is so easy when using pre-cut bundles. Charm packs contain 42 5-inch squares. Layers cakes have 42 10-inch squares. Take a look at our selections by clicking the links below.

Click here for Charm Packs.
Click here for Layer Cakes.

---

I sell fabrics on Etsy.com too. Click on the Etsy button above
​to be taken to my Etsy store.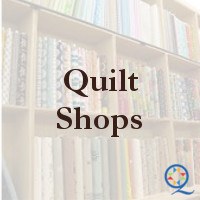 Cotton Candy Quilt Shop is dedicated to providing excellent customer service. Please contact me at the email address below with questions you may have about my products or about your order.
CottonCandyQuiltShop@yahoo.com
nylriprq2wjp.cottoncandyquiltshop.com.